Bring Your Own Baby Comedy is the UK's premier baby friendly comedy club! We provide soft flooring, toys, buggy parking and baby changing at all of our venues so that your baby is happy and you can relax and be entertained by the funniest comedy stars in the UK!
our story
Bring Your Own Baby comedy was 'conceived' over a glass of wine, as best buddies and professional comedians Carly Smallman (star of ITV and BBC) and Alyssa Kyria (comedy actress extraordinaire) were discussing the world of comedy, motherhood.
Mum of one, Alyssa, who suffered with post natal depression after the birth of her daughter, was recounting how nervous she felt about going out with her baby and how she really needed a good old laugh! Would there be good facilities for a little one? Would people judge her for whipping out a boob… or a bum? (Her baby's thankfully!).
So these two funny ladies got together and created Bring Your Own Baby Comedy! An afternoon of amazing comedy, where men, women and babies can relax and have a good laugh at the best comedians on the UK comedy circuit, without paying for childcare!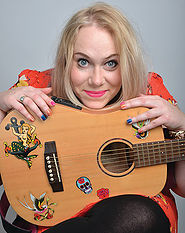 Co-Director BYOBaby Comedy
Carly Smallman sings funny songs. She was born in 1985, but didn't begin performing stand-up comedy until 2009. Her unique blend of outrageous impropriety and adorable sincerity has established her as a firm favourite on the comedy circuit. She has played at some fabulous venues, from major weekend comedy clubs, to arts centres, to the Hammersmith Apollo to her living room!
Some people said some nice things:
Smallman already has the presence of a 20 year comedy veteran. Her delightful appearance and cheery persona juxtaposed with wonderfully filthy songs make her the most exciting female act in the country right now.

GQ Magazine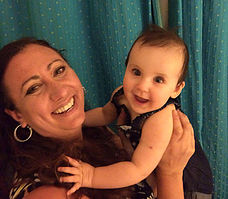 Co-Director BYOBaby Comedy
Alyssa is character comic best known for her alter ego Ariadne the Greek WAG. Alyssa was voted thelondonpaper's top ten funniest people in London and has hosted and performed at fabulous gigs such as The Comedy Store, Showtime @ Café De Paris, The Aeronaut and many more. She has written for BBC rado and television and also performs (and blogs) in many silly guises as The Funny Mummy.
Some people said some nice things:
* * * * Metro, The List, One4Review
Ariadne the Greek WAG was sensational        Daily Mirror
Ariadne is self obsession in a mini skirt – played with deadpan mastery…more entertaining than 1000 issues of Heat Magazine!

* * * * Metro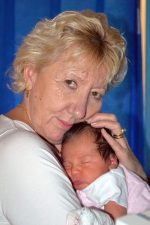 Christine Carrington
PR Goddess
Christine Carrington, otherwise known as Alyssa's Mum, is the PR machine in BYOBaby's corner. Christine has had an illustrious career in recruitment and sales, and was known by all to be able to 'sell ice to the eskimos'.
Christine thought she was going to be able to retire in peace, but instead volunteered to help spread the word about BYOBaby..and she is doing a phenomenal job! Thanks to Chris, we are now featured in 'Baby London', 'Juno', 'Richmond and Twickenham Times', to name but a few. Both Christine and Alyssa's 'Super Step Dad' Tony also look after Lola when Alyssa runs the shows, as well as help source all of the toys and play mats.  They are a huge part of the BYOBaby Team!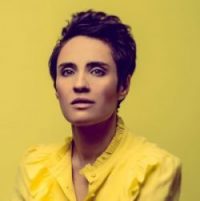 Resident MC and Show Manager for Brighton 
Jen Brister is a Mum of twins and a critically acclaimed stand up comedian and writer.  A regular performer on the UK and international circuit, she is currently working on her 6th solo show, 'Meaningless', which she will be taking to the Edinburgh Festival this year and touring throughout the UK from September.
Jen has performed stand up on 'Live at The Comedy Store' for Comedy Central, 'Live at the Apollo' on the BBC and more recently on Radio 4's 'The Now Show.' She can also be heard co-presenting various episodes of the Guilty Feminist.  Jen is currently writing her first book, "The Other Mother" to be published by Penguin Random House early next year.
Jen also show manages and is the Resident MC at our Brighton show and, alongside the amazing Liv, looks after all our Brighton guests.
Some people said some nice things:
Outrageously funny
Metro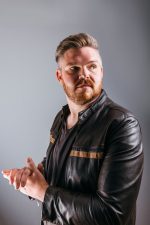 Chris Purchase
Resident MC and Show Manager for Leicester and Nottingham
Fresh from a sell out run of his new show 'Distracted' at Dave's Leicester Comedy Festival, being a finalist for What's On magazine's Best Comedian 2016, 2017 and 2018, finalist out of 20,000 comedians for the Laugh Factory's international joke of the year 2017 and recently hand-picked to support Reginald D. Hunter on tour, Chris is currently taking the comedy scene by storm with his mix of light hearted anecdotes and cultural satire. After going viral multiple times last year Chris' popularity has rocketed. Chris is also massively popular with corporate clients including hosting Google's European conferences.
Some people said some nice things:
"Charismatic and entertaining"
Comedy Central
"Had the crowd roaring, lapped it up . Full of energy, loud, charismatic. Lovely."
The Stand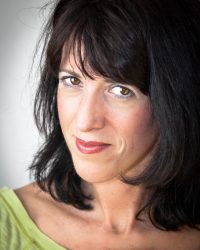 Sally Anne Hayward
Resident MC and Show Manager for Bath
Sally-Anne is an awarding-winning comedian (Holsten Pils 'Fans of Comedy' award) and corporate performer.  Her confident persona and quick wit have rapidly made her a much sought-after comedian.  She's a regular compere at Glastonbury Festival, and a keenly anticipated turn on the UK and International comedy circuit.
Some people said some nice things:
'Warm and very funny' Sarah Millican

'Exceptionally funny' The Independent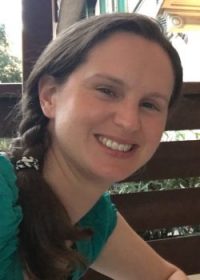 Lucy Pippard Taylor
Show Assistant for Bath
Alongside Sally, Lucy looks after all our Bath guests and welcomes them all to our shows with lots of smiles.
Here Lucy tells us about herself:
"Hi, I'm Lucy. I love meeting people, comedy and organising soft flooring so that there are never two squares of the same colour next to each other. This is the perfect job for me!"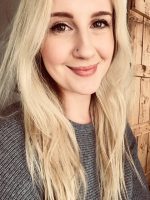 Liv Hodder
Show Assistant for Brighton
Liv is an aspiring comedy actress who spends most of her time studying acting in Brighton and working in a craft beer bar. When not working, she can be found doodling, making candles or watching 'Black Books'. Loves camping, penguins, Italy and Pearl Jam and is rarely seen without winged eyeliner, Liv alongside our Show Manager Jen, look after our Brighton guests and do a fabulous job of keeping the BYOB Brighton ship sailing smoothly!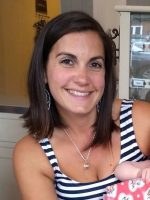 Jane Broomfield
Show Assistant Hertford
Mum to Oliver, a Lego obsessed, wish I was Indiana Jones, 8 year old and Summer, a beautiful glittery whirlwind of a 6 year old! As well as helping out at the children's primary school at lunchtimes and with the PTFA, I wanted to do something which would help support new parents in the local area and have some fun at the same time! When BYOBaby Comedy came along I knew it was perfect and I am so excited to become a part of their team!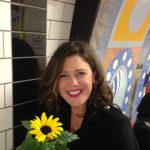 Rebecca Cutts
Show Assistant Crouch End
Rebecca is our wonderful Show Assistant at Crouch End. She welcomes all of our parents and little laughers with a big smile and, along with our fabulous Show Manager Alessia, ensures all runs smoothly with lots of fun thrown in!
Rebecca's background is Nanny/Early Years Teacher and she is also a laughter enthusiast! The perfect fit for BYOB Comedy.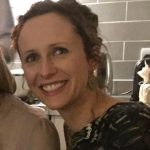 Laura Chamberlain
Show Manager Putney, Teddington, Farnham and Guildford
Laura is our awesome Show Manager for 4 areas across South West London and Surrey.
Here Laura tells us a bit about herself:
"Hi, I'm Laura! I'm a mum to two fun-loving young boys who keep me on my toes – and when I'm not running around with them, I work for myself in marketing.
I'm also a lover of a good list and nice stationary (so you'll often find me with the clipboard at the BYOB shows!)."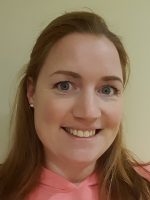 Hannah Taiani
Show Assistant Guildford
Hannah is part of our fantastic BYOB Guildford team and does a wonderful job welcoming our laughers and by working alongside Show Manager Laura, they always ensure our Guildford shows go amazingly!
Here Hannah says a little bit about herself: "Hi! I'm Hannah, also known as Mum/Wife!  I am happily married to my best friend and I have 2 beautiful children, my eldest being autistic. My ideal home would be Ikea or Hobbycraft!"